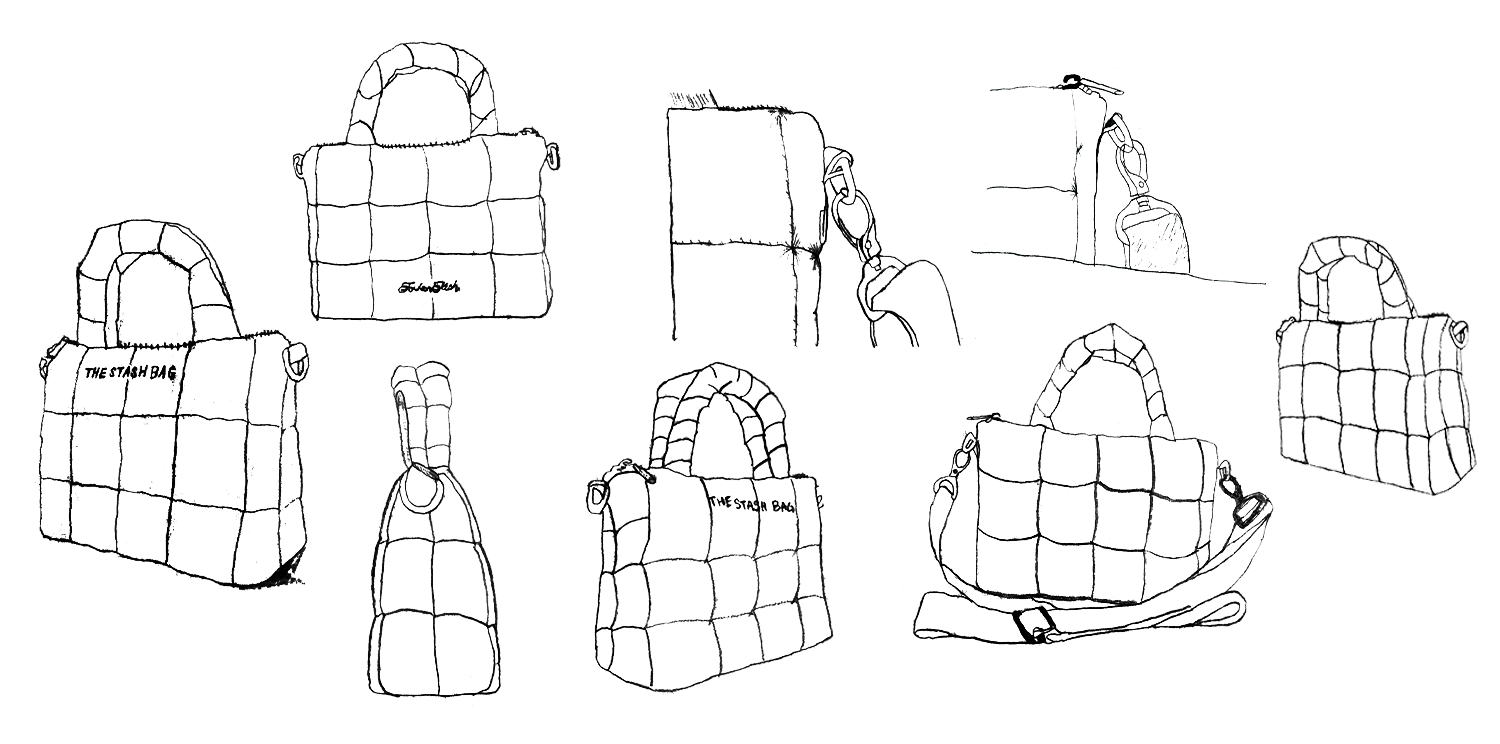 The idea of The Stash Bag™ came to us the same way most of our ideas come to us- we had a need that was not being met in the world of weed.
Picture this: you are at a friends house for dinner and she offers you a joint- you ask "what strain is it?" (cause Sativa makes you anxious) and she responds "not sure, my sisters ex boyfriend left it here 2 years ago & I have just been saving it".
That's gonna be a no from us.
We keep our standards as high as we are, and our weed is no exception.
We needed stylish solution to the dusty old dime bag, one that was both functional & aesthetically pleasing.
We got to work creating our DREAM Stash Bag™- one that is versatile, puffy to protect the goods, smell resistant to keep it discreet, & of course- absolutely stunning.
LET'S DISCUSS THE DETAILS...
Whether protecting your perfectly rolled joints or carrying around your favorite glass one hitter, we wanted to ensure that the contents of your Stash Bag stay protected with our perfectly puffy padding. Looks good, feels good, and keeps the goods... good.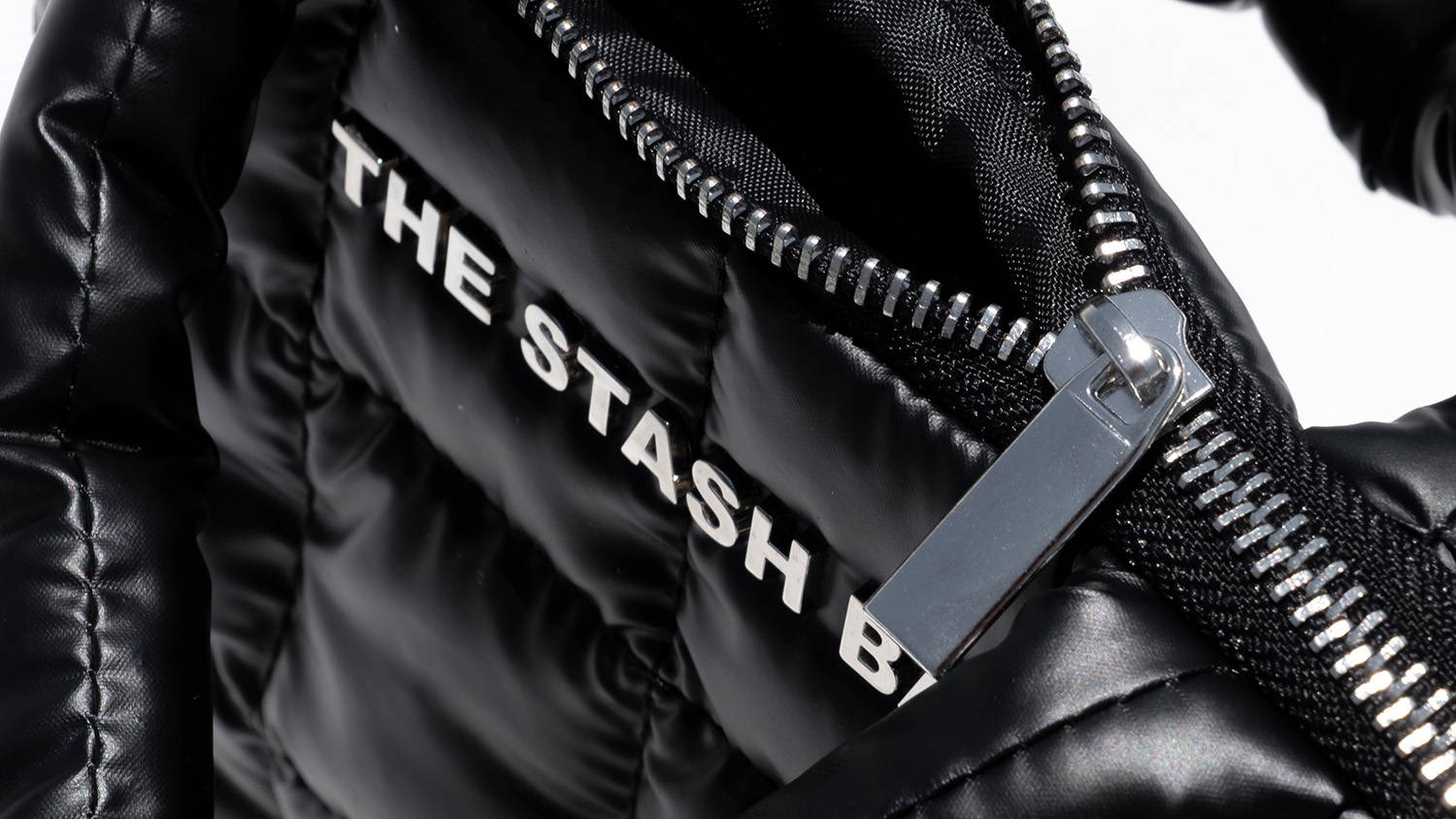 Because being a Successful Stoner is chic, smelling like one is not!!!
The Stash Bag™ is constructed with smell resistant fabric, lining, & heavy duty metal zipper to help keep it discreet. Interior pocket can be used for added odor resistance.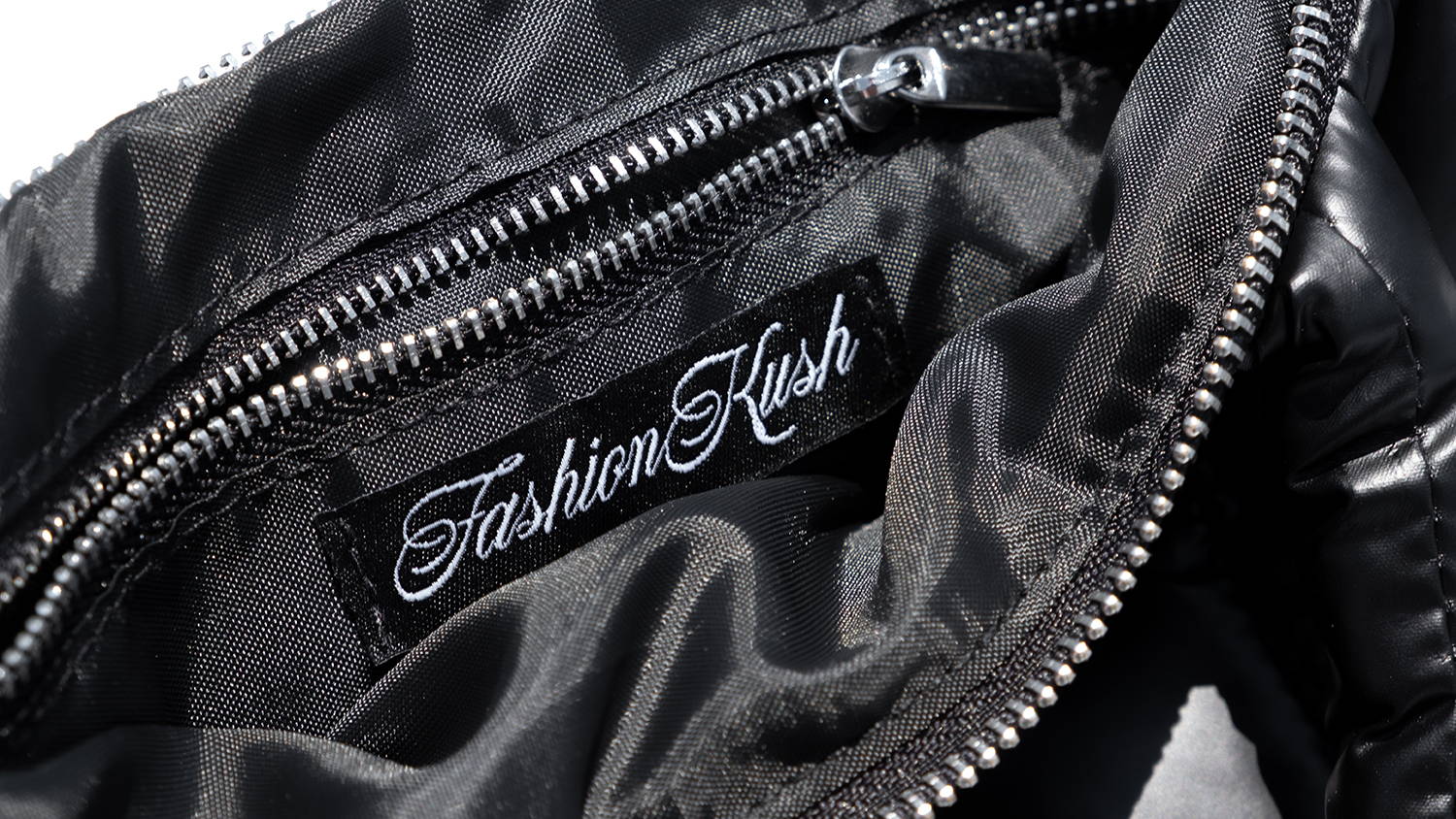 Hidden interior zip pocket
The large interior pocket is perfect for keeping your Stash Bag™ organized (bag feng shui, it's a thing!), added smell resistance for your fresh flower, and if you wanna use your Stash Bag™ as a purse- the zipper is big enough to fit the stash essentials.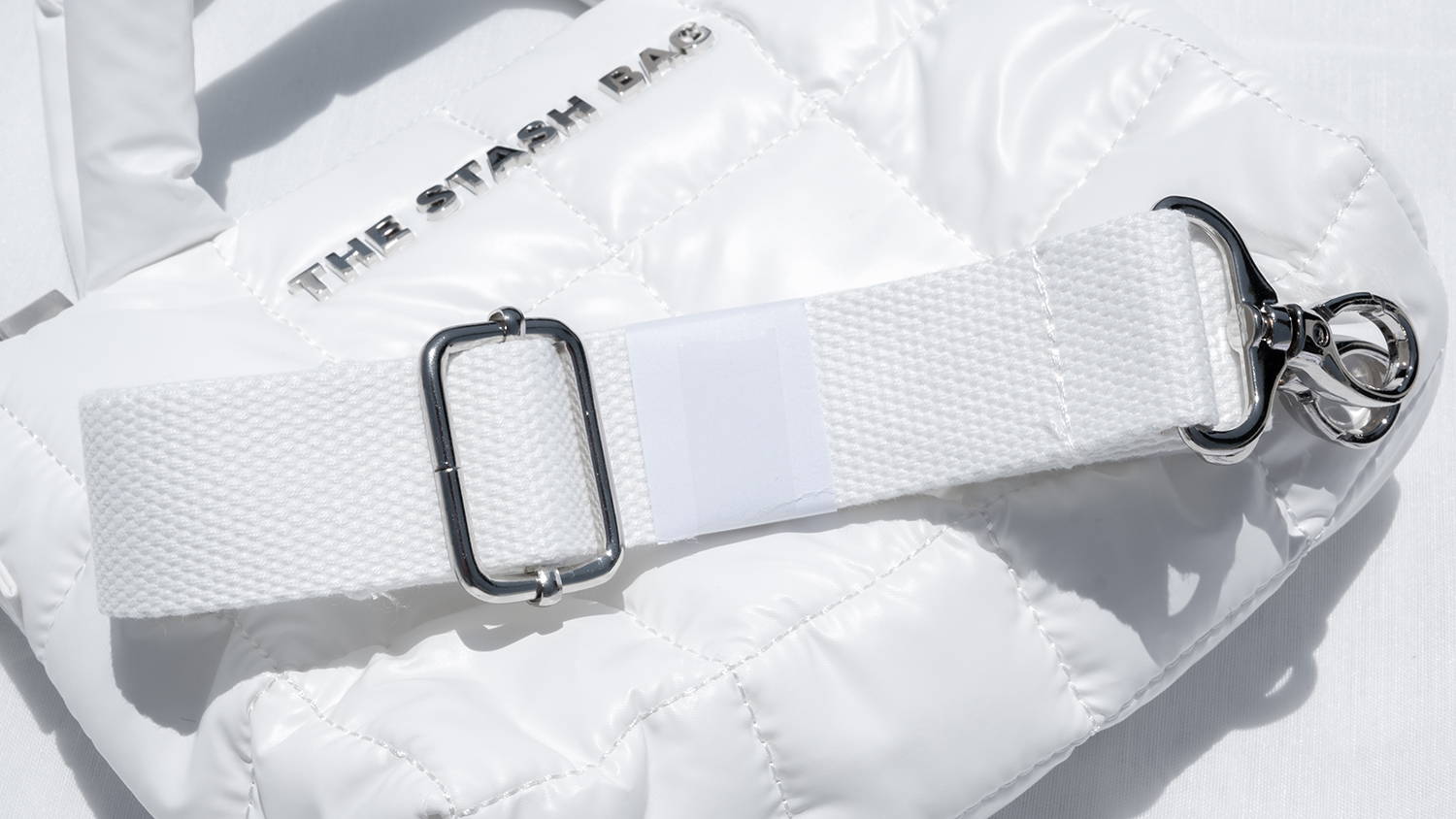 We like versatility when it comes to our bags, so we included a detachable shoulder strap for when you need to be hands free... or if a crossbody look vibes more with your outfit.
OUR GO-TO WAY TO WEAR THE STASH BAG™- attach the detachable strap, loosen up the lenth, hold the bag by the hand straps, and let the strap hang- it's giving chic.
Frequently Asked Questions
Does it come with a shoulder strap?
The Stash Bag™ features both a hand strap as well as a detachable shoulder strap for full versatility.
Does the stash bag™ fit a rolling tray?
Yes- The Stash Bag™ fits a standard 5x7 rolling tray, and much more!
Is THE STASH BAG smell proof?
The Stash Bag™ is constructed with a smell resistant fabric, lining, and heavy metal zipper. We recommend keeping The Stash Bag™ zipped at all times.
The inside of The Stash Bag™ is fully lined with smell resistant fabric and includes a large interior zip pocket to keep the stash organized.
will the stash bag™ come in other colors?
Make sure to subscribe to our newsletter for new releases & limited edition colors.